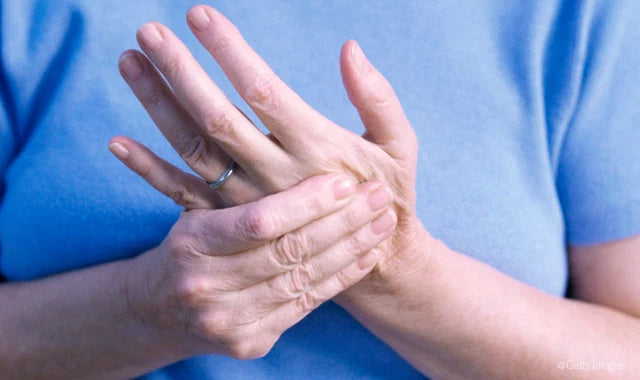 Why Suffer Any Longer?
Don't let hand and finger pain control your life. Whether it's due to injury, overuse, or an underlying condition, chronic hand and finger pain can leave you exhausted and uncomfortable. Take back control with our hand massager!
Instant Natural Relief For Tired, Aching Hands
This hand massager helps increase circulation in the hands. This can provide relief from finger stiffness, hand pain, arthritis, muscle tension, and actually increase range of motion and flexibility.
It's not just my hands, my wrist, and my forearm feel amazing!
Regular price
$149.98 USD
Sale price
$89.99 USD
Unit price
per
Sale
Sold out
Shipping & Returns

Please allow 3-4 days for your order to be processed.

For United States: 7-15 day shipping

60 day money back guarantee
Who This Is Perfect for

It is perfect for those who suffer from carpal tunnel, finger arthritis, and any other hand pain. If you don't experience any of these things, you can still also have a unique and relaxing experience.
How To Charge

This device comes with a USB - C charging port. One charge can last up to 8 hours.
Our Guarantee

We believe in our products so much that we offer a 60 day money-back guarantee. This is because we want every customer to have a positive experience with us.
View full details
Created To Target
Carpal Tunnel Syndrome

Hand Pain & Fatigue

Finger Arthritis

Poor Circulation & Swelling
How It Works
A hand massager with air compression and acupressure points can help to relieve finger and hand pain by increasing blood flow, reducing inflammation and targeting pressure points to release tension and promote relaxation.
Convenient Massage Anytime, Anywhere
A hand massager is the ultimate convenience for anyone looking to experience the benefits of massage at home or on the go. With its compact size and lightweight design, it can easily be packed in a suitcase or carry-on bag for use while traveling.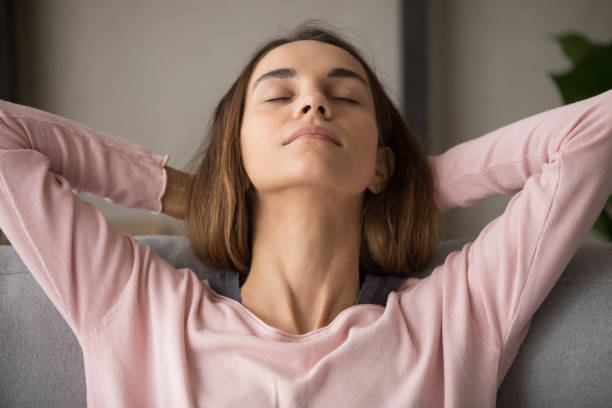 Unique Way To Relieve Stress
Immerse yourself in a state of deep relaxation as our rejuvenating hand massager soothes and revitalizes your tired hands. Let the stress melt away as you indulge in the ultimate hand massage experience.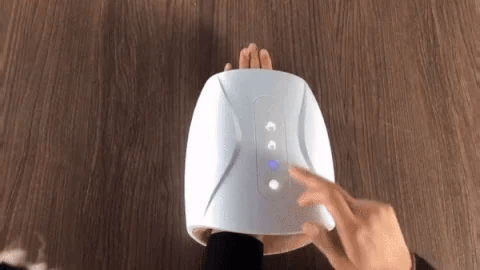 Extremely Easy To Use
With its user-friendly interface, effortlessly adjust the intensity levels and choose from various massage modes at the touch of a button. Experience ultimate relaxation and relief with this intuitive device, making it a breeze to use for anyone seeking soothing comfort for their hands.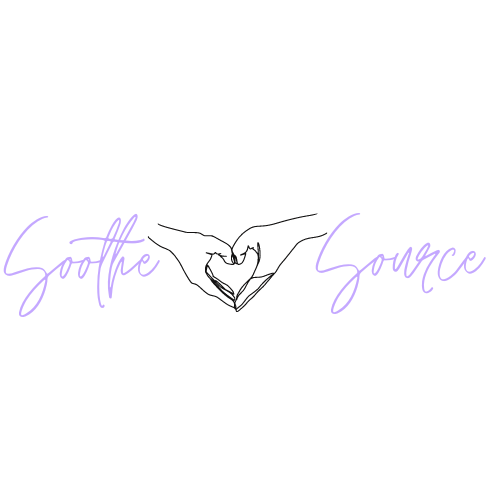 Our Guarantee and Shipping Information
We believe in our products so much that we offer a 60 day money-back guarantee. This is because we want every customer to have a positive experience with us.
Please allow 2-3 days to process your order and 7-15 for shipping. Also all orders are shipped from our US Warehouse 🇺🇸
FAQ's
Can hand massagers help with conditions like arthritis or hand pain?

Hand massagers can offer relief for individuals with arthritis or hand pain. The massage action helps to reduce inflammation, improve joint mobility, and alleviate discomfort. However, it is recommended to consult a healthcare professional for specific guidance based on your condition.
Can I use the massager with lotions or oils?

Yes to further enhance your experience we advise all customers to put on their favorite essential oil or lotion before and after.
Are hand massagers suitable for everyone?

Hand massagers are generally safe for most individuals. However, it is advisable to check with a healthcare professional if you have any underlying medical conditions or concerns, such as arthritis, carpal tunnel syndrome, or circulatory disorders.
Can hand massagers be used for relaxation purposes only?

Absolutely! Hand massagers are not only therapeutic but also provide a relaxing experience. The gentle vibrations or compression can help release tension, reduce stress, and promote a sense of calm and well-being.
How do I clean and maintain a hand massager?

To clean your hand massager, start by unplugging or turning off the device. Use a soft, damp cloth to wipe the surface, paying attention to crevices and hard-to-reach areas. Make sure the massager is thoroughly dry before using or storing it. Refer to the manufacturer's instructions for any specific cleaning recommendations or restrictions.
How many modes are there?

Indulge in a variety of comforting modes offered by this hand massager, each designed to deliver the relief you crave. With four distinct modes to choose from, you can customize your experience and find the perfect setting to ease away tension and promote relaxation. Explore the soothing capabilities of this hand massager and discover the blissful relief you've been longing for.





Choosing a selection results in a full page refresh.
Opens in a new window.