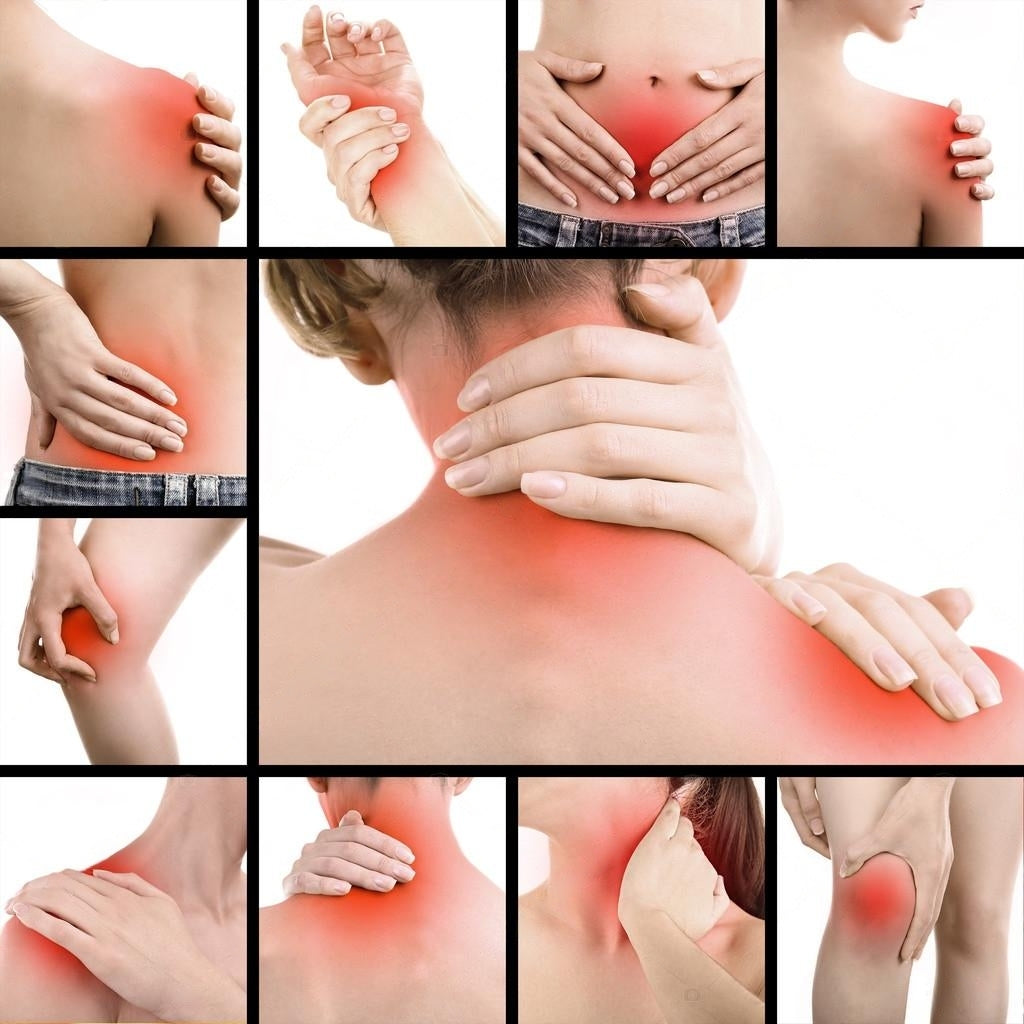 Help Reduce Your Everyday Pain
✔️Targeted Relief Anywhere On Body
✔️Near-Infrared Waves That Penetrate Deeply
✔️Improved Circulation & Reduced Inflammation
✔️User Friendly & Non Invasive
✔️Experience Deep Relief
Regular price
$149.99 USD
Regular price
$249.99 USD
Sale price
$149.99 USD
Unit price
per
Sale
Sold out
Immerse yourself in the joy of calming relief and a vibrant rejuvenation, courtesy of Revita Glow™, our cutting-edge Infrared Light Wrap. Experience the magic of near-infrared waves as they penetrate deeply, alleviating pain in your back, knees, neck, and beyond. Feel the glow of improved circulation, reduced inflammation, and relaxed muscles. Unveil the transformative potential of Revita Glow™ today!

Shipping & Returns

Please allow 3-4 days for your order to be processed.

For United States: 7-15 day shipping

60 day money back guarantee
Who This Is Perfect For

Ideal for those seeking

Help healing your back, knees, neck
Get rid of back pain, muscle pain, joint pain
Reduce arthritis, inflammations and chronic pains
Treat neuropathy and chronic pain conditions
Heal faster after replacement/surgery
How to Charge

This device comes with a USB - C charging port. One charge can last up to 8 hours.
How Does the Infrared Light Wrap Work?

Infrared light penetrates the skin to promote blood circulation, reduce inflammation, and aid in relaxation and pain relief.
You Experience Relief or Your Money Back!

We believe in our products so much that we offer a 60 day money-back guarantee. This is because we want every customer to have a positive and memorable experience with us.
View full details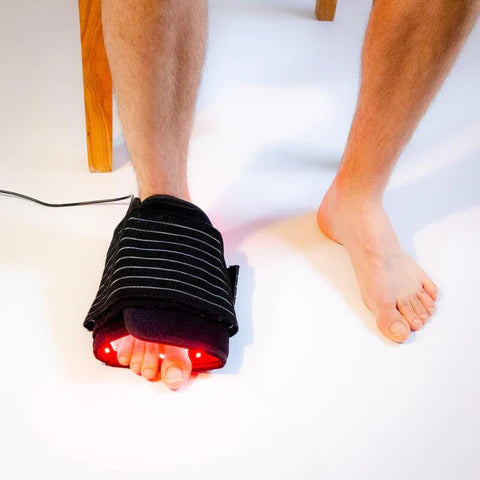 "It really does penetrate deep to your pain. I can run up and down the stairs again without any pain!" - Susan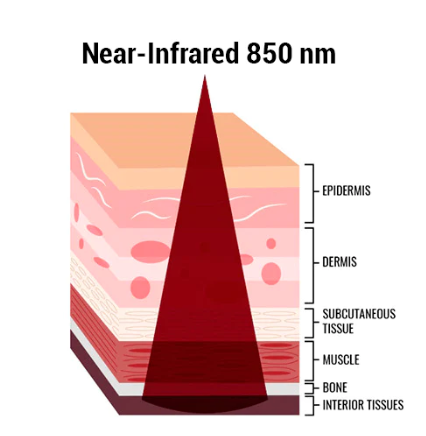 Why Has Nothing Else Worked?
Research shows that usual treatments, such as creams and red-light therapy, can only reach the end of the epidermis. They mostly affect your skin's surface and can't reach the deeper tissues where injuries are. So, if you have issues like back pain, joint problems, nerve-related concerns, or injuries, it's crucial to target those deeper tissues for real healing and lasting relief.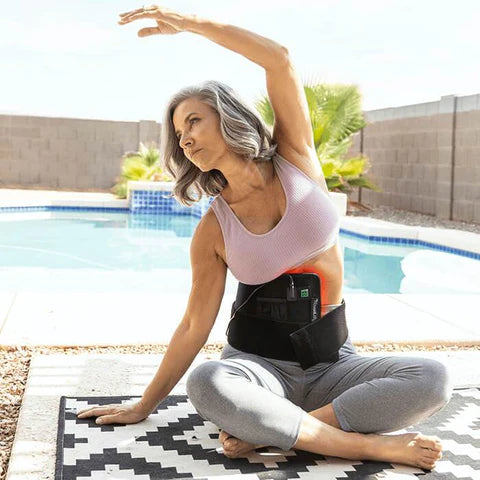 Naturally Help Heal Your Body
Revita Glow™ emits infrared light, penetrating deep into tissues, promoting blood circulation, cellular regeneration, and reducing inflammation. This therapy stimulates your body's natural healing, aiding pain relief, muscle relaxation, and tissue repair.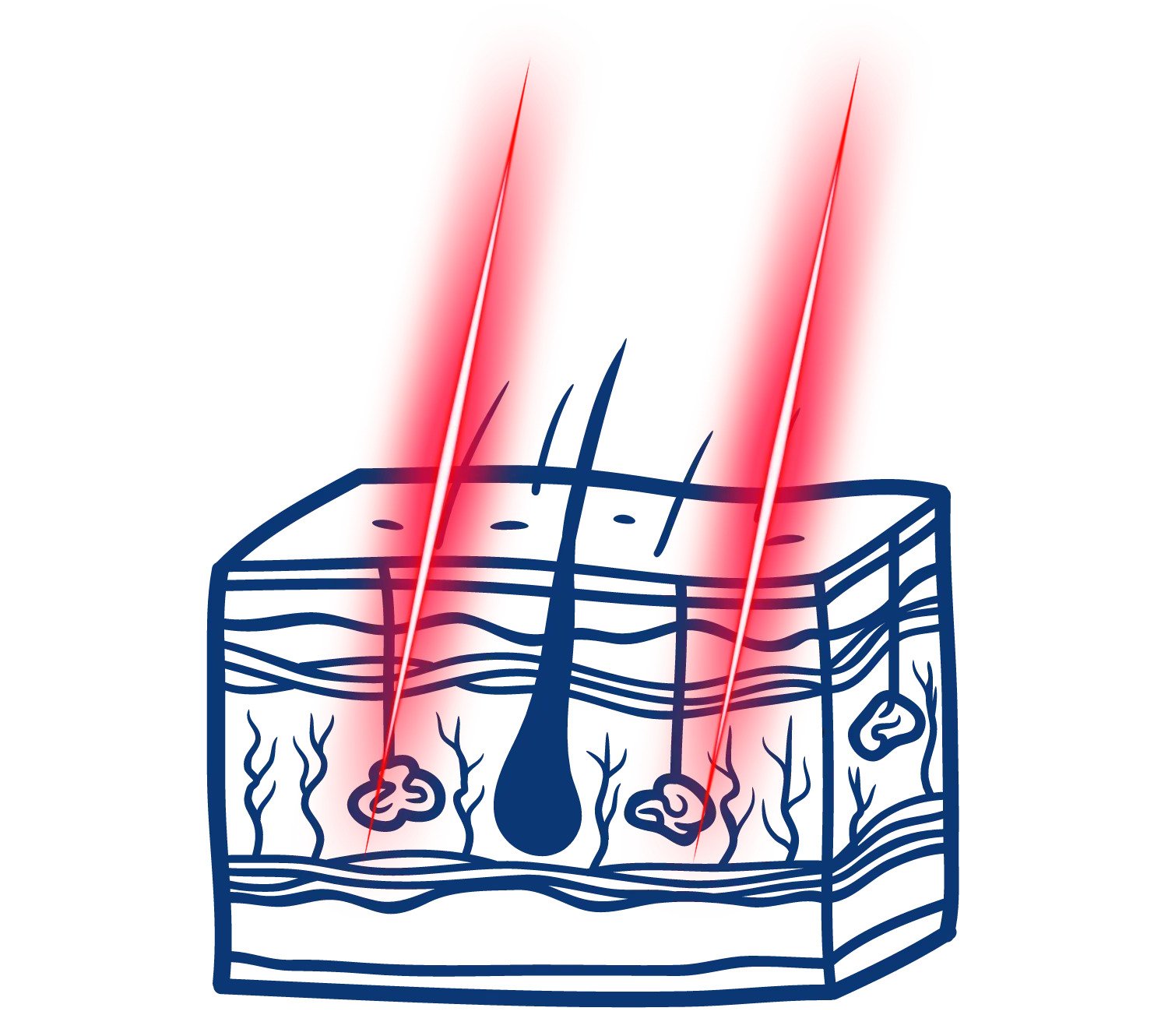 Why Infrared Light Is So Effective?
Infrared light's effectiveness lies in its deep skin penetration. By reaching underlying tissues, it enhances blood circulation, stimulates cell regeneration, reduces inflammation, and delivers targeted pain relief.
This natural healing process promotes rejuvenation, helping the body recover and heal from within.
Your Healing Journey: Timeline and Expectations
Week 1

Some users report no noticeable changes however some have reported to experience more range of motion and slight decrease in pain

Weeks 2-3

Experience the start of your healing journey within 2-3 weeks as injured cells repair and healthy cells multiply, fueled by increased energy.

Weeks 4+

In just a month of daily use you should see some sort of difference. The infrared helps cells recover and help promote new ones. Get ready to embrace a vibrant, active lifestyle.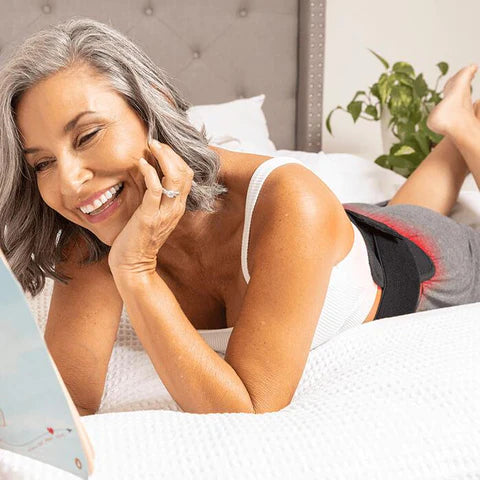 Easy To Include In Daily Routine
Simply use Revita Glow™ once a day for 20 minutes consistently.
You should start seeing and feeling noticeable results after 1 month.
Our Red Light Wrap vs. Others
Unlike 95% of other pads with one chip per LED, we proudly reveal our Red & Near Infrared Light blend. With three LED chips, including 850nm, 850nm, and 660nm, our lighting offers exceptional uniformity for optimal pain relief results.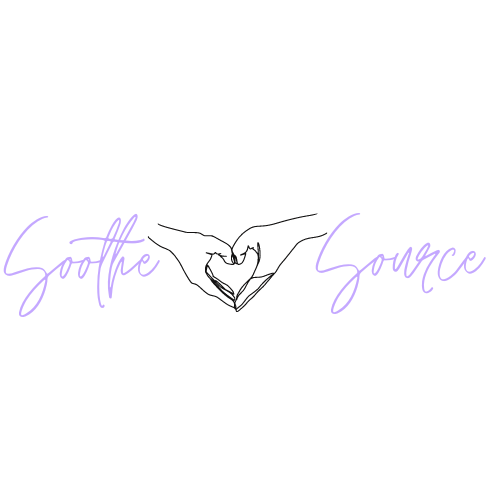 You experience relief or your money back!
We believe in our products so much that we offer a 60 day money-back guarantee. This is because we want every customer to have a positive experience with us.
Please allow 2-3 days to process your order and 7-15 for shipping. Also all orders are shipped from our US Warehouse 🇺🇸
FAQ's
How does Revita Glow™ work?

The infrared light wrap utilizes near-infrared waves emitted by LEDs to penetrate deep into the tissues. This promotes increased blood circulation, stimulates cell regeneration, reduces inflammation, and provides targeted pain relief.
Is the infrared light wrap safe to use?

Yes, the infrared light wrap is generally considered safe to use. It is non-invasive and drug-free, making it a gentle and safe option for pain management and healing. However, it's always advisable to follow the manufacturer's instructions and consult with a healthcare professional if you have specific concerns or medical conditions.
How long should I use Revita Glow™ for each session?

We recommend trying 20 minutes everyday at first. Results may vary but some have noticed results within the first 2-3 weeks.
Can Revita Glow™ be used on any body part?

Yes, the infrared light wrap is designed to be versatile and can be used on various body parts, such as the back, knees, neck, shoulders, or feet. Its flexible design allows for targeted relief and comfort for specific areas of pain or discomfort.
Are there any side effects associated with using the Revita Glow™?

The infrared light wrap is generally well-tolerated with minimal side effects. However, some individuals may experience temporary redness or warmth in the treated area. If you have concerns or experience any unexpected reactions, it's advisable to discontinue use and consult with a healthcare professional.
What are the lights' frequencies / strength?

The led lights present in our wrap are made by our medical manufacturer. They deliver the exact light frequencies which are clinically proven to give these amazing results from your home.
- Red Light (660NM): Activates cell regeneration, reduces inflammation and pain, increase collagen production
- Infrared Light (850NM): Penetrate deep to reach the tissues and joints to activate the auto-repair of the cells

The strength of the lights are: 141 mW / cm at 1 Inch ; > 200 mW / cm at 0 Inch.

The combination of these 2 lights will activate the auto-healing of the cells, and you will finally get rid of this long lasting pain.
What happens if I don't get results?

Don't worry. Even if a satisfying number of 94.8% of our clients had great results with their Revita Glow™, we understand that it may not work for everyone.

We have full confidence in our products, that's why we offer a 100% refund guarantee before 60 days!

Simply contact our hearty support team and they will guide you during the easy return procedure.