Regular price
$119.99 USD
Regular price
Sale price
$119.99 USD
Unit price
per
Sale
Sold out
Shipping & Returns

Please allow 3-4 days for your order to be processed.

For United States: 7-15 day shipping

30 day money back guarantee
How Does This Work

The SoothePro massage mat is composed of 10 different vibration stations that are strategically placed throughout the mat. Additionally, it features a heating source and a neck shiatsu section to help relax and loosen the muscles in that area.
Dimensions

65.5" (L) x 21.5" (W) x 8" (H)

5.5' (L) x 1.8' (W) x 8' (H)
Our Guarantee

We believe in our products so much that we offer a 30 day money-back guarantee. This is because we want every customer to have a positive experience with us.
View full details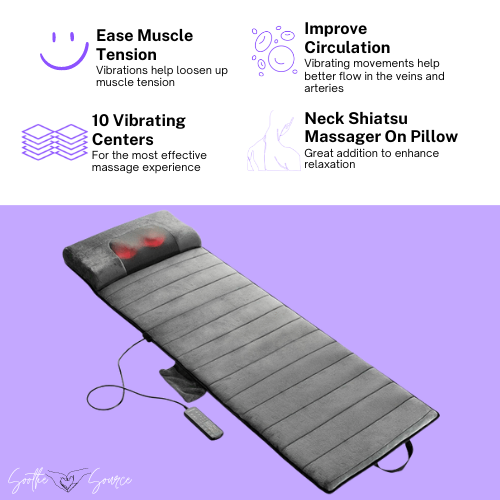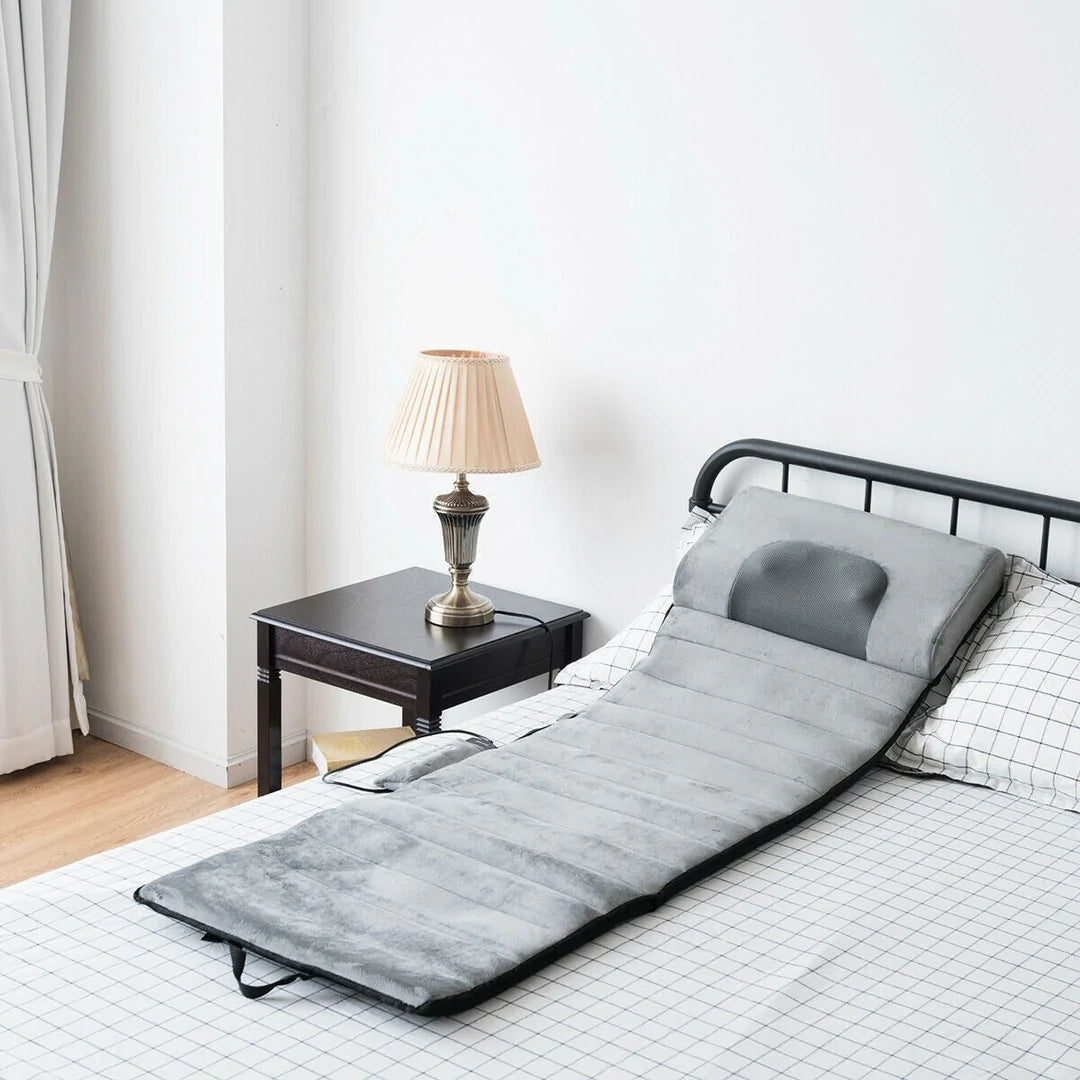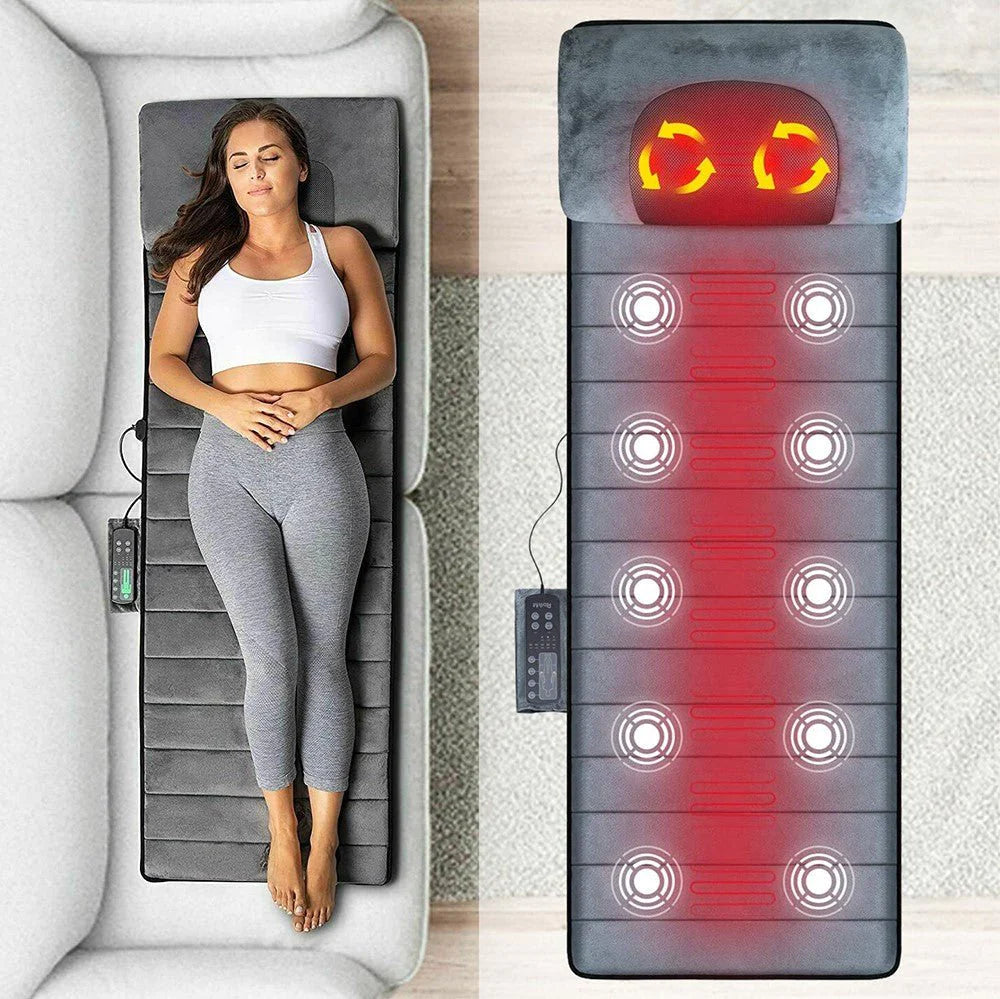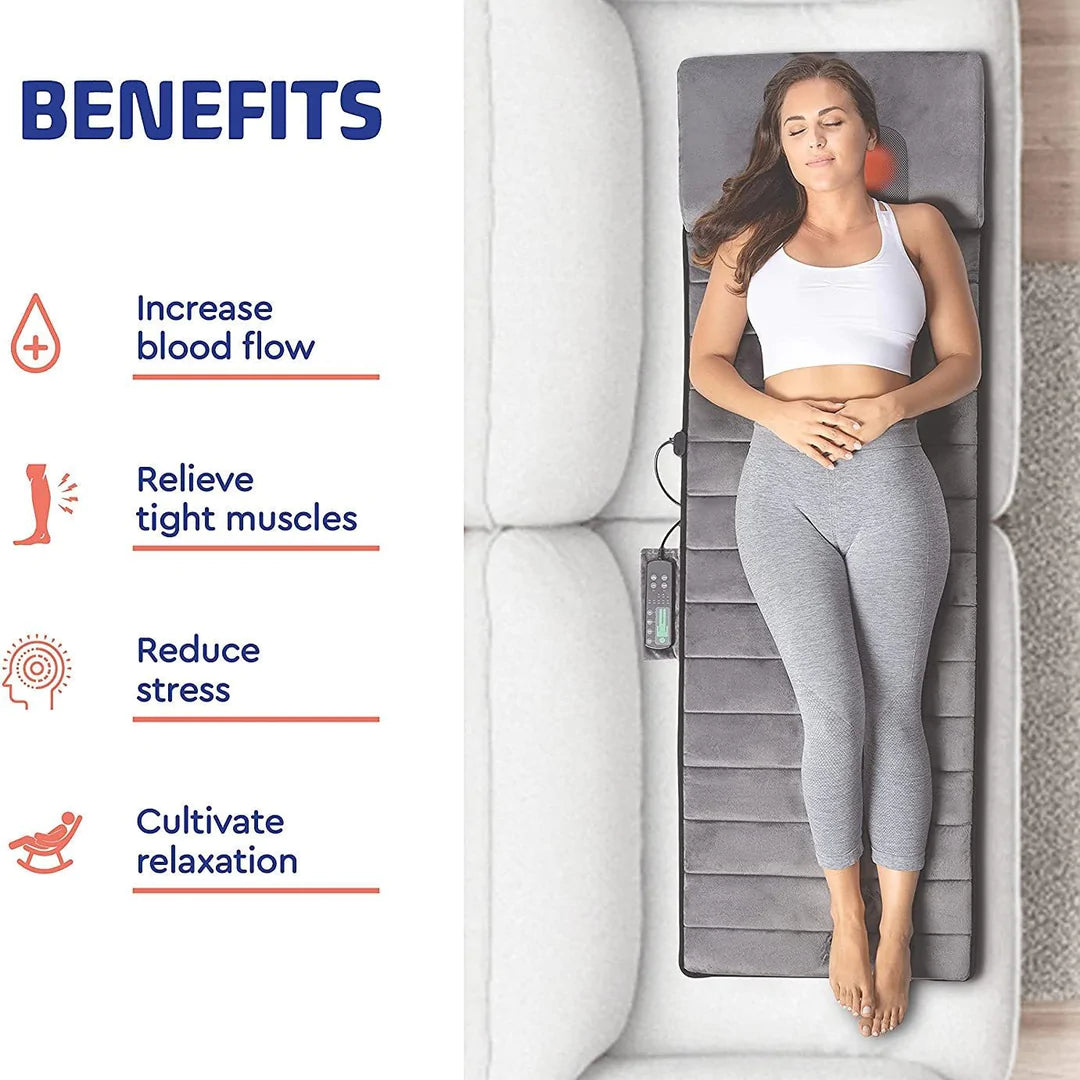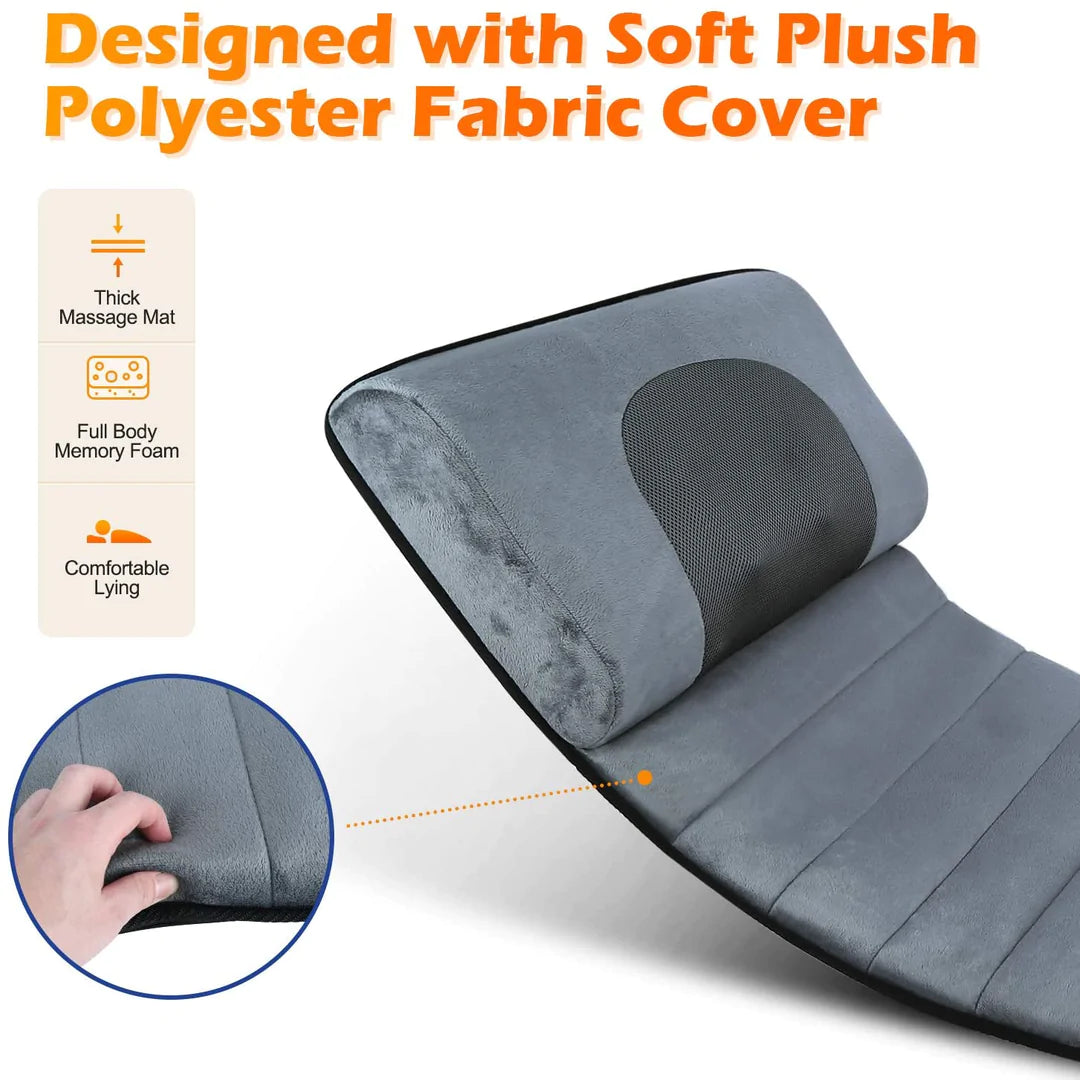 "...It goes back and forth like someone was doing a good massage!"
Ease Muscle Tension and Soreness
Our full body massage mat uses a vibrating action to help loosen tight muscles and promote circulation, providing relief from back pain and discomfort. With improved circulation and reduced muscle tension, you can enjoy increased flexibility and improved mobility.
Indulge in Pure Relaxation
Our massage mat can provide a soothing massage experience that can help stimulate the release of endorphins, natural chemicals in the body that can help reduce pain and promote feelings of pleasure and happiness, leading to a feeling of relaxation and well-being.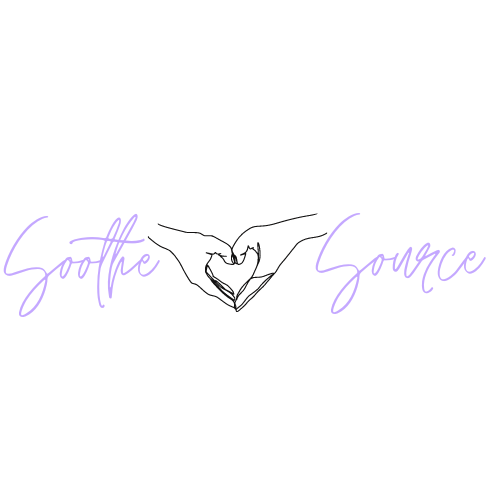 Our Guarantee and Shipping Information
We believe in our products so much that we offer a 30 day money-back guarantee. This is because we want every customer to have a positive experience with us.
Please allow 2-3 days to process your order and 7-15 for shipping. Also all orders are shipped from our US Warehouse 🇺🇸
Improve Your Flexibility and Movement
Improved circulation can help support the healing process, reduce inflammation, and relieve pain, all of which can help increase mobility. Our mats use vibrations to stimulate the muscles and promote circulation, helping to loosen tight muscles and increase blood flow.
The Massage Mat That Saves You Time and Money
With our massage mat, you can save money and time by eliminating the need for costly and time-consuming massage appointments. Our convenient mat allows you to enjoy the benefits of massage anytime, anywhere, without the hassle of scheduling and traveling to appointments.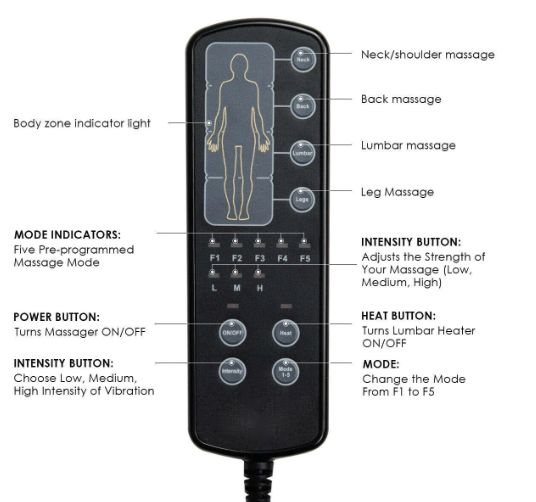 Easy To Use Controller
The controller is user-friendly and easy to use. It has buttons that allow you to turn the mat on and off, select from the 5 different massage modes and adjust the intensity of the massage with 3 different levels (low, medium, and high). Making it simple to customize your massage experience to your liking.
FAQ's
How do I use the massage mat?

The mat is simple to use. Simply plug in the mat and select one of the modes to use.
Does it have heat option?

Yes it does have a heating option that also provides additional relaxation.
What are the different massage settings and modes available on the mat?

There are 5 settings that you can use and customize.
Can the mat be used on a bed or couch, or does it need to be placed on a hard surface?

Yes as long as you have access to an outlet you can really go anywhere. If you do put it on the hard floor we made the mat extra padded for comfort.
How do I clean and maintain the mat?

The pillow is machine washable.
Is there a warranty for the product?

We are pleased to offer a 30-day satisfaction guarantee on this massage mat. This allows you to fully test and experience the product, ensuring it meets your expectations and providing the relaxation and rejuvenation you desire. If for any reason you are not completely satisfied, we will gladly process a return or exchange for you within the warranty period.